Are we there yet? (No)
Originally published March 30, 2020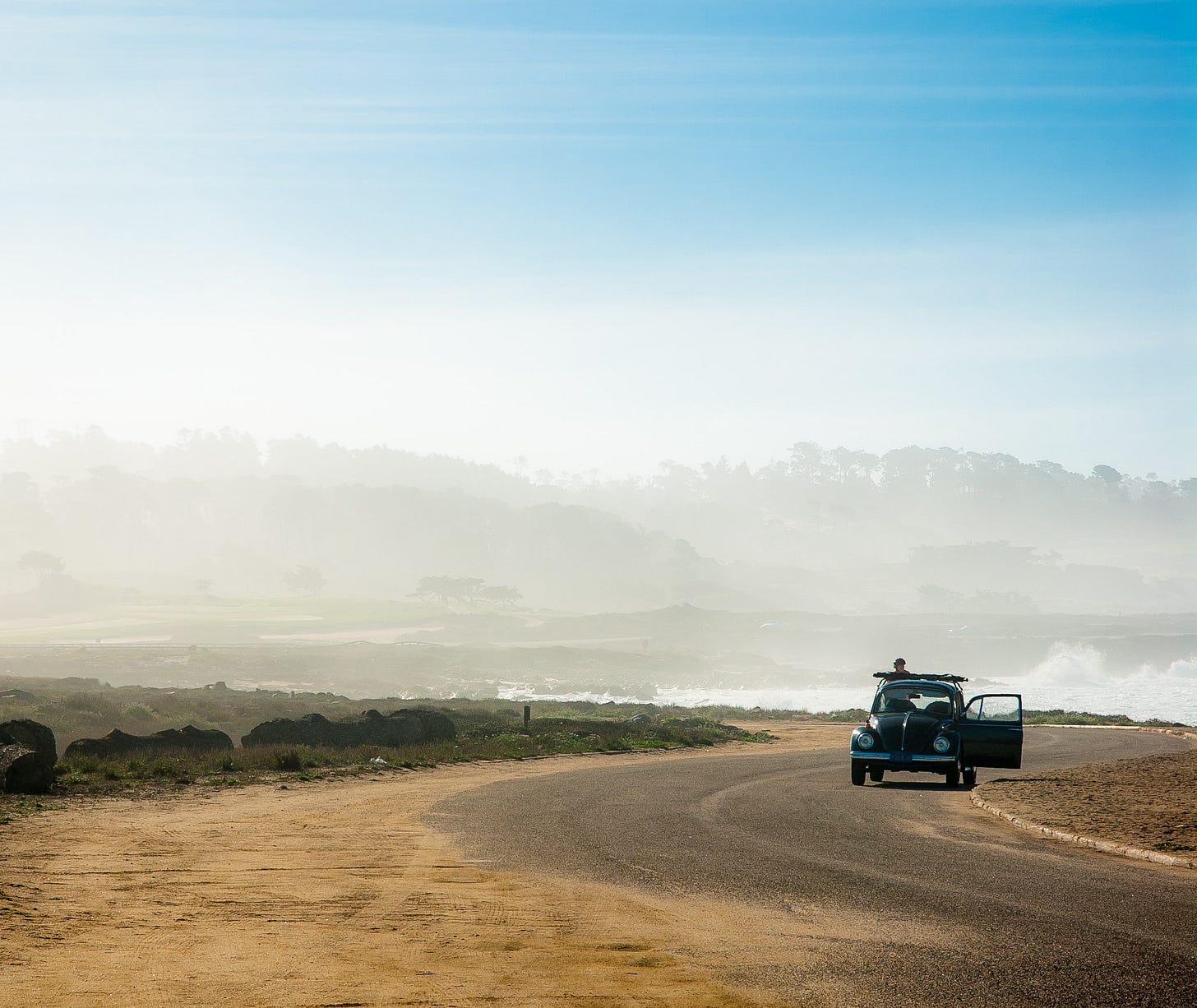 This originally was emailed March 30th — I've decided to move these into Substack
Thank you everyone for your thoughtful and detailed responses to my last email. Honestly I wasn't sure if anyone was going to respond and instead the opposite happened. I've summarized your responses to this question: What are you seeing from your industry/work that is very clear to you but not obvious to people outside of your world?
This event is bigger than 9/11 or the financial crisis combined and willbecome part of our generation's shared narrative: New norms, institutions, and laws will be built around this — what will be the bank bailout, DHS, TSA, PATRIOT Act, etc coming out of this?
After years of growth, business and personal travel is basically going to zero: The initial wave of layoffs will happen in airlines, hotels, and travel tech companies.
Elections are up in the air: The entire electoral process of campaign rallies, getting out the vote, and voting are the opposite of social distancing. Are we going to vote in the 2020 election by mail?
A chain reaction is happening in media and entertainment: Sports are the bedrock of the entire TV industry, but sports are gone for the rest of the year. Same with live music. Tech and telecom companies could reshape the distribution of live events.
Keep in mind when you sent in your answers, there were around 6300 confirmed cases in the U.S. and 100 deaths. Only one state (NY) had >1500 cases.
The answers to this question will change over time, and I'd love for people to continue to contribute their perspectives here.
---
What's happened in the two weeks since my last email? A lot...
The number of cases in the US shot up to 163,000 and deaths passed 3,000

11 states in the US have have >1,500 cases

No province in China except for Hubei hit those levels

Michigan, Texas, Florida, Illinois, and Louisiana are the next hot spots outside NY/CA/WA

New York City hospitals are being overwhelmed

3.3 million people have filed for unemployment

The Olympics are cancelled

Biotech companies have suspended all clinical trials and lab work for everything but COVID-19

The Senate passed a $2 trillion stimulus/bailout/thing
One of the reasons I am writing is because I want to know what my thought process was at different points during this crisis. In the future everything that happened will seem obvious in hindsight, but at the time it most certainly was not. Six weeks ago these were unthinkable outcomes.
As I enter week 4 of shelter in place, a creeping thought in the back of my mind is "Are we there yet?" We are like 1 hour in to an 8 hour car ride, so unfortunately the answer is No. Aside from case load, here's we can keep an eye on to see when shelter in place can be relaxed:
Supply of personal protective equipment (PPE)

Testing capacity to see if you have the virus

Testing capacity to see if you had the virus
When the virus hit the U.S. was woefully unprepared on all three fronts. My hunch is the only way to prevent people from hoarding supplies and dealing with limited testing capacity was to give guidelines that they weren't necessary unless you were a healthcare worker or severely ill. Government officials can be like your parents. They'll tell you to do something and justify it with "because I said so." Wise ass children usually see through this as not being the real reason why. Meanwhile parents need their kids to behave for the greater good.
Clinicians have had to resort to covering their body in trash bags, reusing masks for multiple days, and in some cases dying due to lack of adequate protection. Hospitals are relying on a patchwork of donations, government stockpiles, and re-use as they wait for more supply. This is happening at the most prestigious hospitals in the world. Believe it or not, the China had this problem too. In my last email I asked when did you realize this would be a big deal? That happened for me when I received a panicked email from a Chinese vendor:
February 10th: Help needed, medical supplies for coronavirus outbreak
Dear All, Due to the coronaviruses outbreak, medical supplies in China are in short supply and the current situation is extremely grim. To help fight against the virus, MyBioGate is helping many Chinese hospitals to source the following medical supplies. The large volume needed for these supplies: N95 medical masks/respiratory, protective goggles/ glasses, and protective suits. If your company supplies or produces these products, please contact us as soon as possible. At the same time, we hope that you will actively forward this email to help us find more resources.
Yes even China, the factory of the world, had problems acquiring enough PPE. They have since scaled up production and now send me emails like this: March 17th: Chinese COVID-19 medical supplies available for purchase. I'm sure you poli sci majors have thoughts there.
The government and industry have several efforts afoot to help with this problem, and some of you could chime in on what you're seeing. Even Brooks Brothers is converting their factories to make masks, so that all my fellow UVA alums can wear fratty masks, pick up some hand sanitizer made by beer companies, and #FlattenTheCurve. In all seriousness we've got a long way to go.
Much of the discussion on testing has focused figuring out if you are infected. Even if you don't have severe symptoms, at this stage you can infect others. This test involves sticking a swab up your nostril, and running a test to detect the presence of the virus's RNA. Supply shortages meant too few people have been tested, but there are reasons for optimism. Two weeks ago we were at about 14,000 tests per day in the US. Now we're at roughly 100,000 tests. More encouragingly, capacity isn't just improving, convenience is too. Abbott has developed a machine that can diagnose a patient in 5 mins. I promise this isn't Theranos part II. We'll be in good shape if we can get to 300,000 tests a day.
What if you were infected, didn't get tested and no longer have symptoms? That means your body mounted an immune response and fought off the infection. Congrats! You can return to society. You have molecules circulating in your bloodstream called "antibodies" that can find and kill COVID-19. The thought here is that most people exposed to the virus don't have severe symptoms and are now immune. These people could be granted "Immunity Passports" and would be a big step towards society returning to normal. The caveats: how detectable is this immunity? how long does the immunity last? are you actually immune or can you get re-infected?
---
What do you see from your vantage point? Questions for this week:
How have you adjusted your day to day life in response to the virus? What's worked well for you?

Across your friend group, city, or industry, what stories can you share of people pulling together to help through this crisis?