Group Getaway Safety Guide
How to manage risk when doing a group trip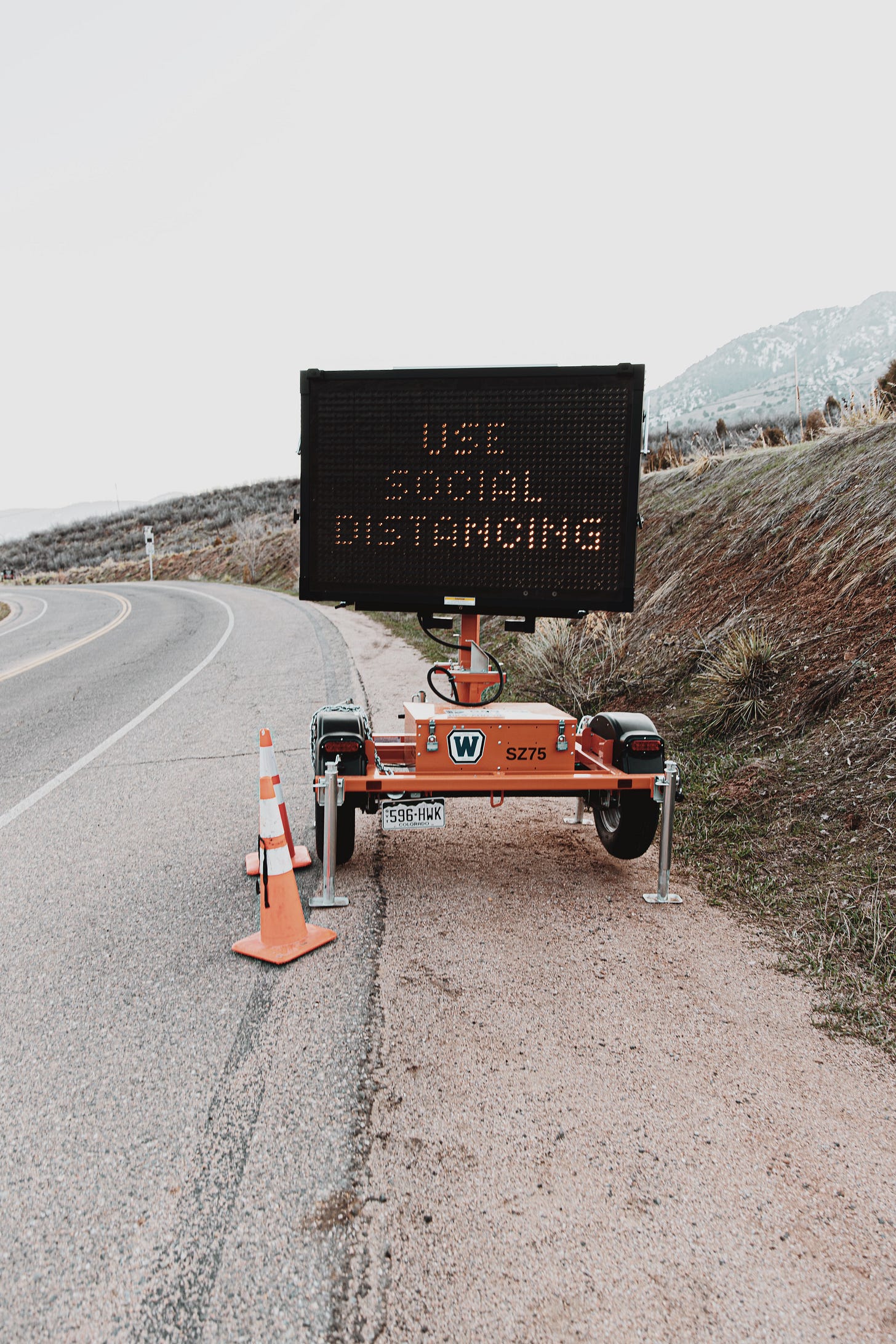 Coronavirus has significantly limited the ability to travel, see friends and family, and generally have social interactions. After months of isolating, you and a group of 10 friends who live in different cities want to organize a getaway at a lake house in another state. How can you do that safely?
I'm going to outline some steps that I hope strike the balance of reducing risk but not leading to a false sense of security. Think of it like preparing for a camping trip, where you need to reduce the risk you have an encounter with a bear, and know how to react in case you do.
TL;DR
Socially distance before the trip

Don't hang out with anyone outside the group on the trip

Testing is not a silver bullet
Before the trip, socially distance
Socially distance for 10-14 days before leaving. In practice this means avoiding hanging out with people you don't live with.
Do
Wear masks when going to the store

Hang out with people outside in a distanced manner

Take out from restaurants
Don't
Attend large group gatherings

Hang out indoors with people you don't live with

Go to a bar or restaurant indoors
These are somewhat more strict precautions than you'd take in May or June, but currently 1 in 80 people in the US are infected.
Should I get tested before I go?
If you are able to socially distance for 2 full weeks before seeing people, you don't need to get a test. You could get tested if within that 2 week window you were not able to socially distance (i.e. attend a large gathering, essential worker).
If you want to get tested, start looking into booking one now. In many states it's getting harder to book a test and get results. Due to shortages, many places will not let you get a test if you're asymptomatic, and it's taking a lot longer to get results (5-7 days instead of 1-2 days).
Testing is not a substitute for social distancing. The test only tells you if you were infected 5 or more days before the sample was taken. A false negative test result indicates you are not infected when you actually are. You will get a false negative:
100% of the time on the day you are exposed to the virus.

About 40% of the time if you are tested four days after exposure to the virus.

About 20% of the time if you develop symptoms and are tested three days after those symptoms started.
Transit to the trip
Each person on the trip is trusting that everyone else socially distanced before leaving. They are also taking on the risk that no one gets sick en route.
Lodging/ Road Trips
You want to avoid spending time in buildings with large groups and lots of indoor air circulation.
Do
Camp or stay in at Airbnbs (preferably homes)
Don't
Flying
The risks to mitigate are your transit to the airport, lines and crowds at the airport, and sitting near someone who may be sick.
Do
Fly at times when planes and airports are mostly empty (i.e. weekdays, early mornings)

Wear a mask at all times, ideally an N95 mask that filters the air you're breathing in
Don't
Fly on an airline that is not blocking off middle seats

Fly when planes and airports are crowded (i.e. holiday weekends)
During the trip
Hopefully everyone has arrived without getting sick! Now don't get sick while you're there.
Do
Wear masks when around anyone outside the group
Don't
Hang out with anyone outside of your group

Dine indoors

Go to bars
The payoff for all these precautions taken before the trip is that while you are with your group you can hang out with one another without needing to wear a mask or worry about sharing living space, food, etc.
After you return
Do basically the same thing you did before the trip for two weeks. If you can't socially distance for that long, 5 days after you return you can get a test. The wait period is because it can take some time for the virus to spread enough to show up on a test.
Definitely get a test if:
Someone got sick during the trip

You feel sick
If you feel symptoms or get a positive test result, tell everyone on the trip immediately.
---
Contingency Plan: What if someone gets sick during the trip?
Ideally the precautions you took in the lead up to the trip and during the trip means that this does not happen. Hope for the best, but still have a plan for the worst.
If someone loses their sense of taste/smell or has a fever, they need to tell everyone in the group and start wearing a mask at all times. They should then isolate to a different part of the house before everyone decides what to do next.
The risks if they are sick:
The person infects other people in the house, multiplying the problem and leading to a super spreading event

The person gets so sick they need to be hospitalized

You are staying far away from a major medical center equipped to handle a severe case
Potential options:
If symptoms are minor:

Wear a mask at all times when around people in the group (indoors and outdoors) and reduce participation in activities (i.e. group dinners)

Get another place for that person to stay so the rest do not get infected

If symptoms are severe:

Drive the person back to the city they came from so they can isolate and get care there. The driver is assuming the risk of also getting sick. Wear masks to minimize the risk

If the person flew there, book a place to stay in the closest major city. Do not get on a plane until symptoms are gone for several consecutive days
It's useful ahead of time to know the nearest testing site, hospital, and major medical center. In addition, you should be aware of places to stay that can be booked on short notice.
---
Are the risks higher now?
The situation has gotten substantially worse in the past month. Currently (as of 7/12) nearly 4 million people in the US are infected with coronavirus. While it's concentrated in certain areas, that's still 1 in 80 people in the entire United States. What does this mean?
There's a higher risk that traveling and group gatherings lead to infection

Tests take longer to book and longer to turn around (5-7 days)

Hospitals have reduced capacity to treat severe cases
Absolute no's
Traveling to hotspots

Florida, Arizona, Texas, Southern California

Risk of infection is extremely high, testing capacity and hospitals are overwhelmed

Groups larger than 10-12 people

It becomes really difficult to take precautions if it's a 20+ person group

People joining the trip traveling from those hotspots

People feeling sick in the days leading up to the trip

If you are flying to see your parents or older people, you should socially distance 14 days after arrival and/or get a test 5 days after arrival while isolating.
---
Questions for this week:
What activities have you done this summer? What precautions have you taken?

Have you decided to move somewhere else, either on a short or long term basis? What led you to that decision?
Special thanks to the Compound Writing community for helping me edit this post, and to my friends for the many drafts you weighed in on