Hurricane Warning
Originally published March 17, 2020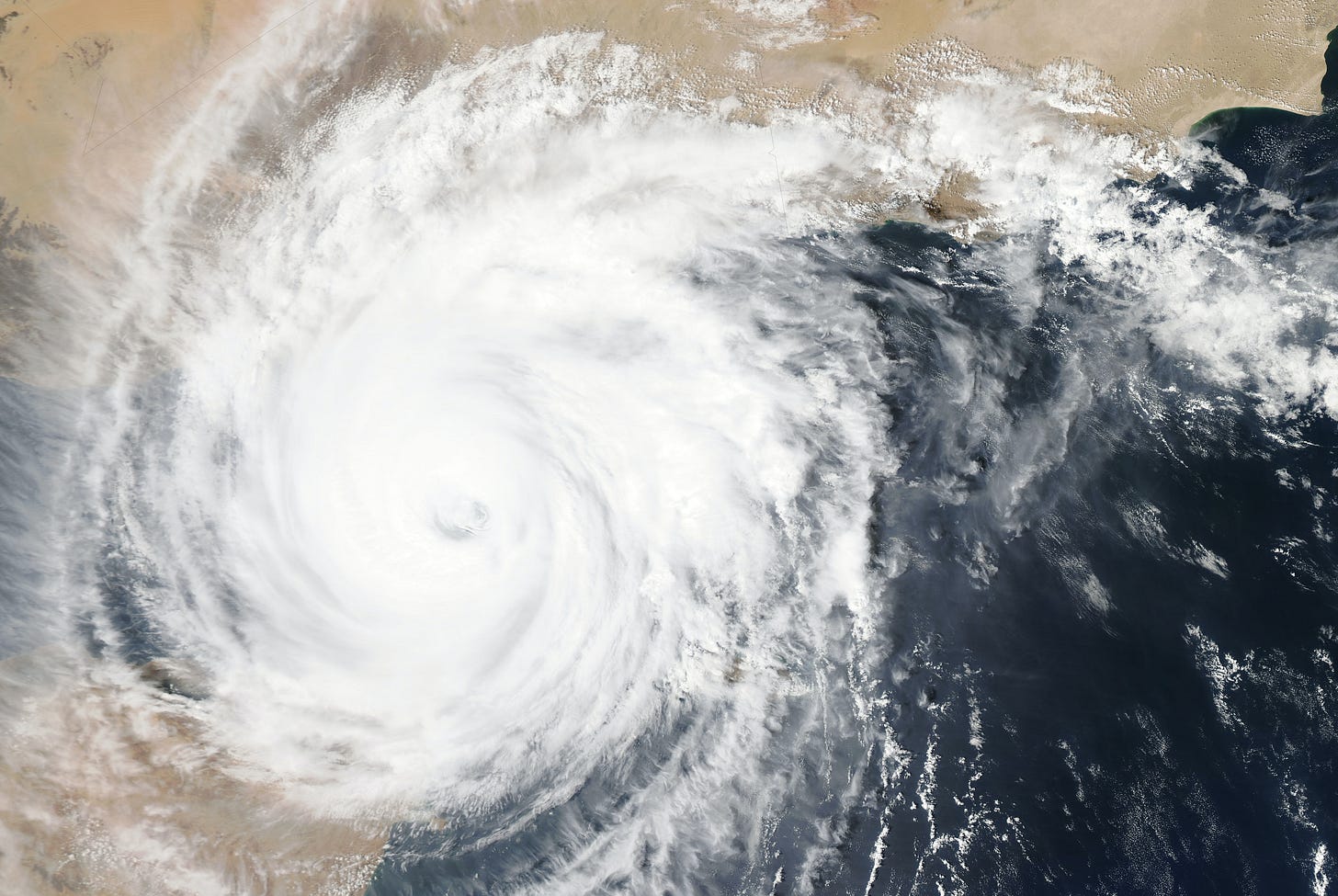 This originally was emailed March 17 — I've decided to move these into Substack
It's day 10 of social distancing and I'm feeling a need to connect. I've also been spending too much time going down Twitter rabbit holes and I think I'd benefit from synthesizing information rather than gorging on it. I've been wanting to write on a regular cadence and spark discussion for a while. Now seems like a good time to start. I'm sending this out to a small group of people to start and we'll see how this goes.
This is the first week the entire United States started to take COVID-19 seriously. For the past month there was a steady trickle of companies instituting mandatory WFH, then professional sports and music festivals got canceled. Even Updating had to go digital. That got people's attention, but I think the turning point in public perception was the stock market crash followed by government orders to shelter in place. No one is posting #corona 🤙🏽 Instagrams anymore. (If they are, please unfollow them).
We're in the middle of the most historic event in our lifetimes, but I'm having difficulty reconciling the gravity of the situation with the day to day reality. In the "meta world" of social media it seems like the world is ending. On a day to day basis, the California shut down feels like an introvert's dream. It feels as though we've been given a category 5 hurricane warning. People are fleeing hot zones, stocking up on food, businesses are closing, but the worst is yet to come. Phase 1 was the virus arriving, Phase 2 is attempting to contain the spread (now), and Phase 3 is really seeing how far the virus has spread. It'll be a matter of weeks before all of us know someone who has COVID-19.
Phase 4 is mass mobilization to fight the virus. The best way to fight this virus is to have treatments, but from my vantage point these are the best case timelines for that to happen:
1) Use existing drugs to see if they work to treat the virus
2-3 months best case

Remdesivir from Gilead (originally for Ebola), chloroquine (used for malaria)
2) Create new treatments that don't exist
6-12 months best case

Regeneron and Eli Lilly are working on antibodies
3) Create a vaccine to prevent infection
12-18 months best case

Trials are starting now but manufacturing enough is extremely difficult

Moderna is working on an mRNA based vaccine
This is a good summary of active research and development. Until one of these things happen our best bet is containment.
---
What do you see from your vantage point?
Those of you on this email work in anything from tech, entertainment, medicine, to political campaigns. No one knows what the next year is going to be like, but you all have unique perspectives that could help paint that picture.
What made you realize that your day to day life was going to change for months?

What are you seeing from your industry/work that is very clear to you but not obvious to people outside of your world?
Feel free to reply all or reply to me. If you wanna be dropped from this email chain, it won't hurt my feelings.